We understand that some people want to find out a bit more about the cost and availability before they book a Physical Therapy appointment. If you want to know what it costs- and what availability we have at our physical therapy clinic in Montross, then please just click the button below and complete the short form:
Want
Help to Decide

if Physical Therapy is Right for You?
Free Discovery Session
We realize some may be "unsure" if Physical Therapy is right for them. It could be that you're not sure it'll work, or weather we can help with what you've got, or maybe you have bad experience somewhere in the past? If that sounds like you and you'd like to come in and see for yourself how Sisson & Associates can help you, please fill out the short form below and tell us more about you so we can answer your questions:
Talk to a Physical Therapist First
If you are not quite ready to go ahead and book an appointment with a Physical Therapist right now, perhaps you have some questions and think it would be good to talk to someone at Sisson & Associates first so you can be 100% sure that we can help you, please click the button below and fill out the short form to schedule a call and one of our Physical Therapists will answer all the questions you have over the phone, completely for free:
About
Sisson & Associates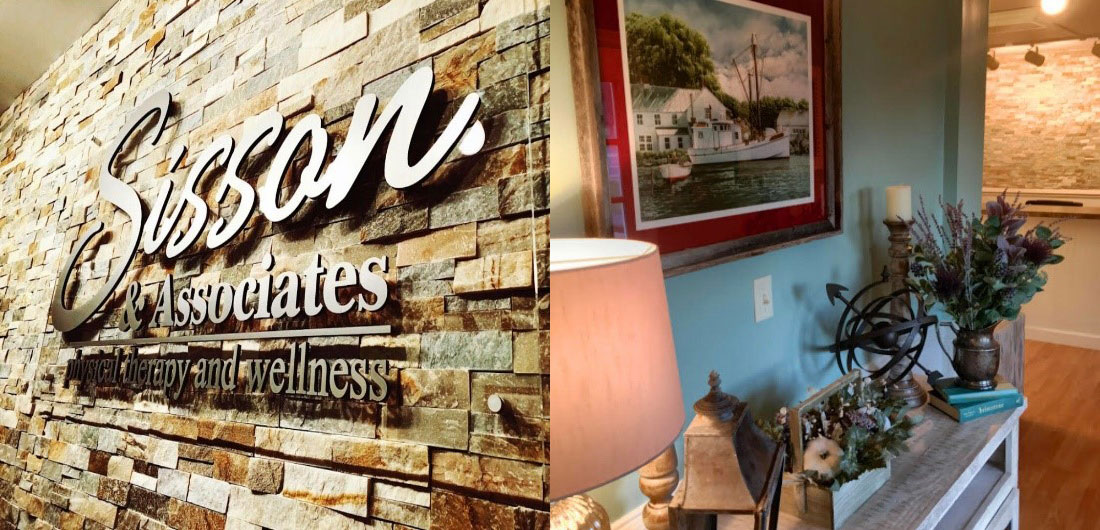 Whether you've come looking for Specialist PT advice because traditional PT clinics or Chiropractic offices let you down, you don't take favorably to the "rest and painkillers" option that is nearly always advised by the MD's, or you're VERY health-conscious and already know that Specialist Private Physical Therapy advice IS your BEST option, you're about to ENJOY the same transformation in your health as thousands of others who have seen proven results in their ability to keepACTIVE and watched as their pain levels drop, faster than they ever thought possible.
About Dr. Arnan Sisson
Internationally Known Physical Therapist, Published Author, and Newspaper Columnist
Arnan is a Published Author on the topic of back/sciatic pain, one of the Northern Neck's leading back specialists, and newspaper columnist (Northern Neck News, Westmoreland News, Northumberland Echo).
Dr. Arnan Sisson
"The Back Pain Tool Box"

Book
Available on Amazon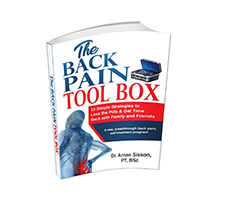 Arnan is a published author and his health advice has been consumed all over the world. He literally "wrote the book" on how people age 40+ suffering with back pain can lose the pills and get time back with family and friends.
What Other People Just Like You Are Saying About Sisson & Associates…

Jerry C, Montross
I've been suffering with back pain since I was a young boy, I was only twenty-four or twenty-five years old. I just put up with it by taking Ibuprofen until I about burnt up my stomach. It's been a constant pain, and I've slowed down completely. It got so bad to where I was just sitting in the chair all day, and I was putting weight on. I've also reinjured by back many times over the years too. Its been constant. I decided I needed some help. When I first came everything hurt, now there's no pain. I'm dumbfounded!

Patricia J., Oak Grove
My back problems started 2006, and since then I've had terrible back pain. I went to see chiropractors and other physical therapists. It just didn't get any better. I started reading Dr. Sisson's articles in the paper, and I decided on my own to see him this time. It was a god send. At first, I was skeptical, because I'm on my feet all day at work. But after doing his exercise I started to feel better over the next few weeks. Now I can walk as far as I want on concrete floors with no pain, I'm not stiff in the morning, and I can throw out the trash so easily now. Today I can say I'm 100% better. I feel no back pain, the rain doesn't affect me anymore. I love it, I love him, and I can say I'm so glad I saw Dr. Sisson!
COVID-19 Update: We have been deemed an essential healthcare provider by government and local officials. So, we are keeping our doors open for clients. For information on specific changes we've made to our in clinic visits
X